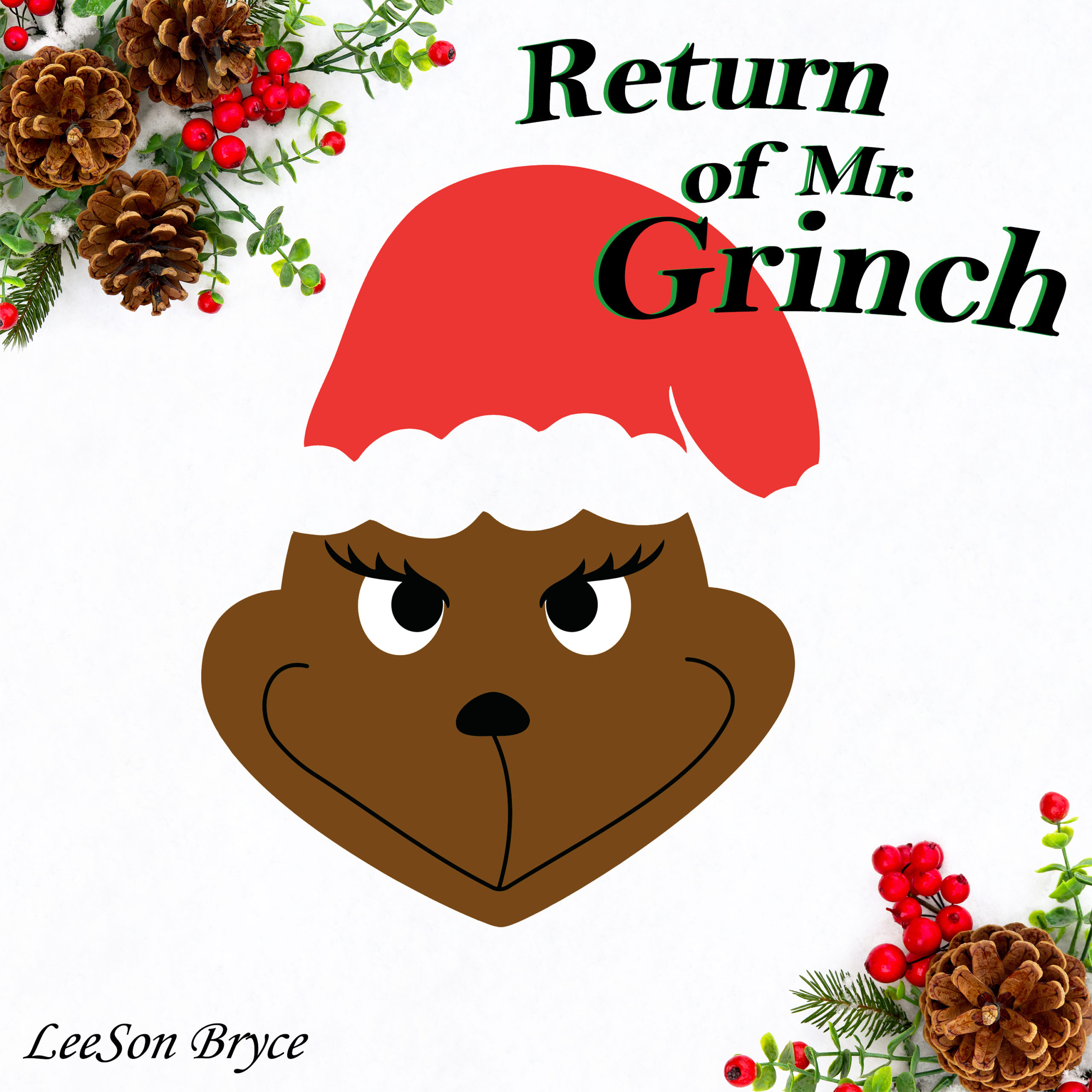 Return of Mr. Grinch – The new latest Christmas track released by myself, LeeSon Bryce. 
I'm going to be completely honest here, I ended up taking a complete, 2-month hiatus from all forms of music in general. After releasing a new track monthly (sometimes twice a month), I realize that it may be time to take a breather. So once after "Numbah Won" with Stevie Stone released, I did just that. I ended up temporarily abandoning music and social media entirely, and then pursued other ventures.
Since the latest song I released was doing (and still is!) so well, I had no intention to release another track anytime soon. After receiving tremendous amounts of positive feedback for Numbah Won, I realized I should go ahead and put more focus into that track instead. After spending over 2 months promoting that song since September 29th, I ended up garnering over 70k overall plays to this date, my 2nd song to ever accomplish this within this time frame! Now, 70k may not sound like that much…but it is definitely a major personal achievement to accomplish this with no money down and no playlist pitching. Word of mouth can be a pretty powerful thing; the better the word, the better the exposure (or at least that was what I was told).
So while promoting on the side for the past 2 months, I ended up exploring more endeavors, such as Shopify.
Throughout these past 2 months, I ended up starting another a-commerce Shopify store. Now, I'm no stranger to e-commerce. In the past, I had 2 other Shopify stores, and both failed terribly. For my newest store, I ended up focusing on selling one product; in other words, a niche brand built around one product to sell. I spent hours…days…even weeks testing product after product. And after spending around 700 dollars through Facebook/Instagram ads, I ended up only getting one sale, which gave me a revenue of $24.97. Obviously, this was a tremendous loss, and it felt so disheartening. Even now during Christmas, it's hard to get sales. Even with all the lessons I took, all the strategies I applied, and even all the hours I put in to find reliable suppliers; it still feels as if it all amounted to nothing.
But, that doesn't mean I won't stop trying. I'm gonna keep on until I get a hold of e-commerce, and the same thing applies to my music as well. In full opinion, music, and e-commerce, go hand-in-hand;
For example; marketing is needed for both, a good product must be sold over cost to be profitable, you need to find ways to gain organic traffic (ie. FB/IG/etc.ads) for your business to grow, AND your brand needs to be aesthetically pleasing to lure people in…SO much hand-in-hand. I even like to joke that musical artistry and Shopify are brothers in a way. In this case, if you learn one aspect of one world, you're bound to transfer the same skills you learn to another world.
For another example, I first learned FB/IG ads strictly from my music. I ended up running ads to my website, email list, Spotify, other streaming platforms, youtube, etc. I ended up testing enough with ads to even build up a small funnel for new and old fans. All based on experimentation. Eventually, I ended up purchasing a couple of courses on advertisement for additional knowledge, and after testing the strategies I learned, my results almost tripled. So when I started to do e-commerce for the first time, I knew I was going to lose money on the front end. Is it a risk, yes, there will always be a risk. But will it be worth the knowledge you will receive, I believe so entirely. I hate to break it to you, but no one is coming to save you, nor are they gonna do it all for you without some type of reward. Sometimes, you need to be on the battlefield right in the trenches. Will you lose and fail a couple of times? more than likely. But it's how you get up AND what you learn that matters the most.
If you are trying to build on your own, you NEED to learn these skills, they are crucial in today's modern age. Look at some youtube videos, take a course, read a book….do whatever learn the skillset to advertise, especially as a musical artist. Because once you do, you may never actually need publication as an artist. Once people start to talk about you, the blogs will start to come running to you on their own, believe me. In my experience, it will always be the best practice to learn how to run ads for yourself before hiring someone else to do it for you as well. Don't hire someone unless you KNOW what they're doing, HOW they are doing it, AND you completely know how to do it yourself. Look at it like this; you are the CEO, and they are the manager. Wouldn't a CEO know how his/her own business should run before he delegates it to his/her manager?
But, I digress…
I apologize for the rant, but I sometimes get too passionate lol.
I really want artists and people in general to succeed, and I don't joke about that. If I can help others to avoid the same mistakes I made, then that's one mission complete. But again, apologies for the long, drawn-out post lol, it's all just my 2 cents.
But…I ended up releasing a new track recently 🔥 It's a follow up to my last year's single "Call Me Mr. Grinch"!
I seriously hope you enjoy it, for real!
You can listen to the track here; lknfir
Or; you can buy the track here as well; Revenge of Mr. Grinch Purchase
Again, thanks for listening 🔥 Lets get it!
-LeeSon Bryce
There are no comments yet, add one below.