Today we just released our 16th song in a weekly row, titled "FUTUR3 MAN"!
This is our sweet 16 now, and we still have another 36 songs to go until we hit our goal of 52. 
So let's keep it going!
But honestly, I want to mention something really quick here. 
I really want to express the importance of consistency. 
Or rather, staying truly committed to a goal you set for yourself, even when you don't feel like it.  
This could be exercise, reading, starting an online business, making music, etc. 
Getting started is hard enough, but staying committed is a whole different ball game.
Sure, you managed to get started, but how long are you willing to keep it up?
Are you willing to keep pushing on even when others are laughing at your beats and the first song you put out?
Are you willing to keep going to the gym even though a week has passed and you still have absolutely no muscle tone?
Or, let's put this from a Christian's perspective. Are you willing to stay committed to God even though you feel as if your prayers aren't being answered and everything else is failing around you?
Ask yourself the hard questions. It is needed. 
Consistency will take you places where motivation will not. Discipline will take you places where inspiration won't hold. 
If you have ever been to a business conference, here's an example. You go to a major business conference of roughly 2k people in attendance, and every person who gives a speech are multi-millionaires. By the end of the conference on Sunday night, you're more than ready. On Monday, you play no games. You just go all-in on your business/dream. You start thinking that you will do whatever it takes. 
The second day goes by, and you're still fired up, but not as you were on Monday. Doesn't matter though, you still go hard. 
Wednesday comes, and now you're doing around 50-75% of work compared to what you did on Monday. 
2 weeks go by, and you're back to doing the same old things. You worked at your business/passion for some time in between, but off and on. 
One month goes by…now you won't even bother. You "like" your life, you tolerate your job, and you just cope. Back to exactly where you started before the conference.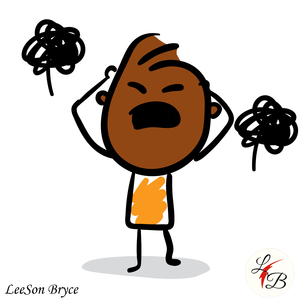 What happened?
Why were you motivated at first, but then reverted back to your original habits?
Of course, you will already know what the answer is. 
It's commitment. A commitment that follows with consistency. 
Dieters, keep hitting the gym.
Artist, keep making and putting out them songs.
Business owners, keep handing out the business cards and building that email list. 
Just stay at it.
It's like what Steve Harvey said, "If you quit, well…you might not make it then. THAT's A FOR SURE!"
So lets keep it going,
Stay up 🔥
And as for FUTUR3 MAN,
It was just released today as of this writing, which is May 6, 2022,
Here is the link; https://lnk.to/lsbfuture
Stay up
LeeSon Bryce
There are no comments yet, add one below.