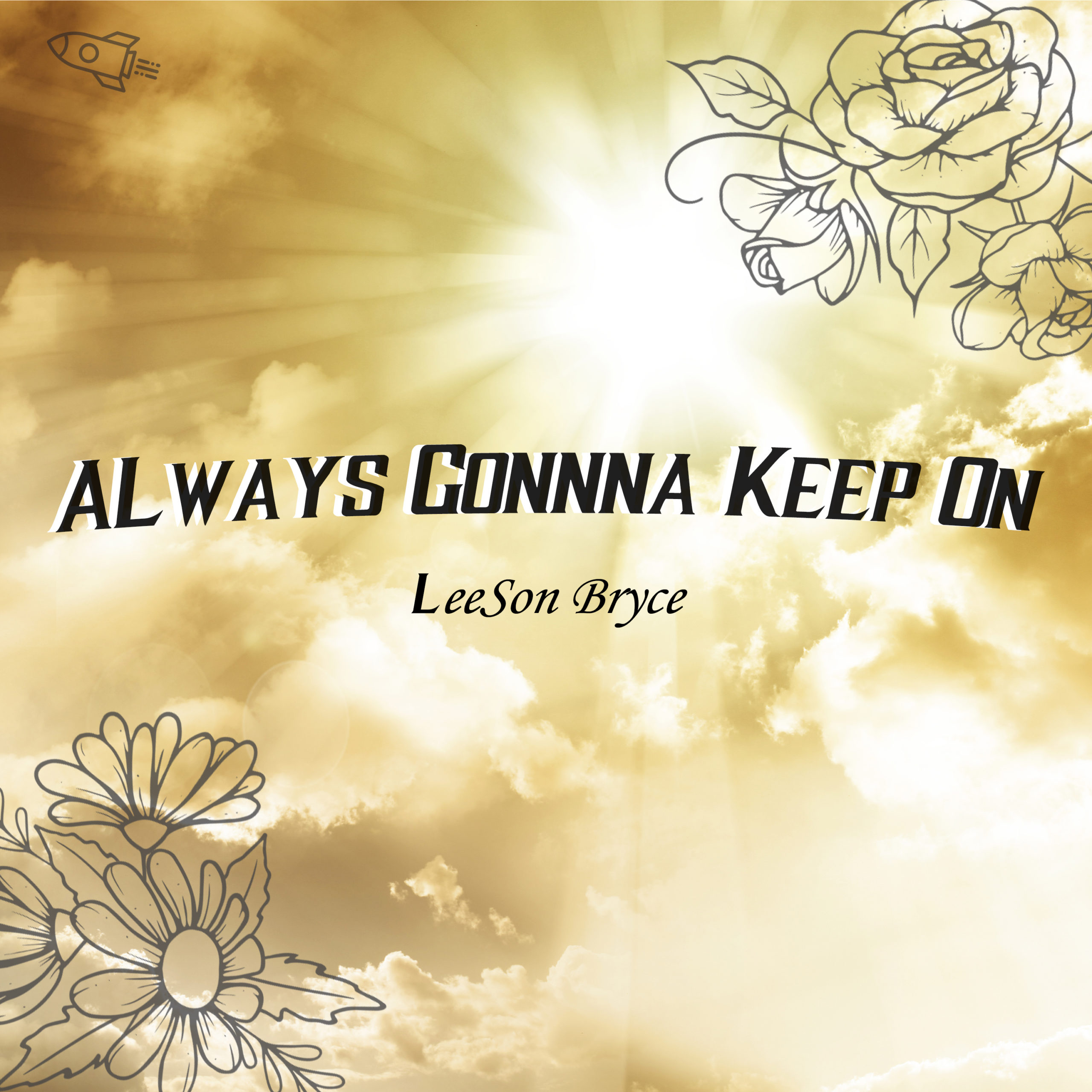 "Always Gonna Keep On", was inspired by both current events, my musical journey, and from a request.  I originally got the idea of the song from a year ago, back in June 2019. My girlfriend's aunt (Leslie Spence) had wanted me to make a song for her dedicated to a bible verse. The verse was " But by the grace of God I am what I am: and his grace which was bestowed upon me was not in vain" 1 Corinthians 15:10. Coming from a religious background myself, I was happy to proceed with the request.
In between the time the song was officially released, I had released a dozen of other singles and an EP. Safe to say, it had taken me a whole year to complete the request. And honestly, I wish I'd released it sooner. This song went through a period of phases before the final product. I initially tried to make a fresh instrumental (beat) for it, but that ended up falling through. I even remember that I searched through a series of beats from other producers to try to find something that could give me more inspiration…but again, no beat stood out to me.
Eventually, I ended up putting the song off, working on a series of other singles to practice my artistry a bit more in the process. Song after song later (and after my girlfriend asking me to finish it before July 4th, 2020), I eventually stumbled on a beat that I felt could capture the true feeling of the song itself. The producer who made the beat was named Kid Ocean, and after hearing the instrumental for the first time, I knew I could make a dope and emotional song to it. So I went head-on with it and finished it up within a matter of 3 days. Initially, another song I had previously finished was supposed to be released on July 31st, but I ended up replacing that release with Always Gonna Keep On instead. I wanted the song to be out immediately so my girlfriend's aunt could play it on any station she chose. The other song that was replaced will be available on Aug. 28th.
In short, this song was meant to motivate others. I can even officially admit that this a gospel song, due to the heavy religious inspirations behind it. But in truth, this track reflects both current times and my musical journey. As a musical artist, one should know that the road isn't easy. Others will look down on you when you're not successful, others will envy you when you are successful, and most others will simply ignore you. It's just how it is, don't let it stop you. During these trying times, we have to do what we can to survive. Most of us are working "double" shifts; a regular 9-5 in addition to staying consistent with the music. Imagine working a 40-45 hour work week, and then adding an extra 20 hours on top for creating musical content, and then adding another 10 hours for social media engagements, features, etc. And of course, this doesn't include family and friends to hang with, sleeping for good rest, personal time to just collect your thoughts, and more. All this time adds up quickly. These same hours can apply to a side business you want to excel in, a part-time hobby you want to make a full-time hobby, and so much more.
But yet, you kept going, even when the times got tough.
Just know this; trust your process. It can take 20 years for someone to become an overnight success. Just ignore the noise and keep on moving, it's not in anyone else's place to tell you otherwise.
It's your dream and your passion, just go for. I hope this song gives you motivation. I had fun making it, and I hope you enjoy it!
You can listen to the track here, thanks again!
Always Gonna Keep On – LeeSon Bryce 
4 Comments