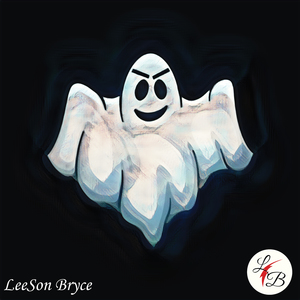 This is it!
We are officially on the 13th song now.
And this one is titled GHOST!
Releasing this Friday, April 15th!
The link isn't active yet, but here it is once it's available, this is it! https://lnk.to/lsbghost1
Honestly, this feels like the home stretch,
We had (and made) a goal of releasing over 52 songs for the year of 2022…
And so far, after this Friday at least, we will officially have 13 out for the year so far. 
Which puts us at 39.
It feels achievable!
It feels amazing to have stayed committed to the weekly releases!
It feels great to see the growth!
And it all feels even better to have you on our side!
This is a short blog, but a well needed one, 
To anyone who has ever streamed, given me encouragement, etc…
YOU HELPED ME MAKE IT POSSIBLE!
It means so much to us artists as a whole,
No lie,
We are a community!
So let's go up together!
If you have a goal, keep working at it. You got this 🔥
Stay up, always,
LeeSon Bryce
And as for the song GHOST,
It releases this Friday, April 15th (don't mean to reiterate myself),
Here is the link again; https://lnk.to/lsbghost1
Let's get it! 
There are no comments yet, add one below.